I was a "Hamilton" skeptic. News updates: PM says scientific advice on masks has shifted and moves away from 'work at home' message; Sage scientists say stars should be enlisted for public messages as public has lost trust in government Music theorist Nicholas Shea will join the ASU School of Music as assistant professor of music theory beginning in August 2020.
I was a "Hamilton" skeptic.
Over the past four years many of my friends have seen the stage production of "Hamilton: An American Musical." Some made pilgrimages to New York specifically to see the show. Some have paid upwards of $800 for a seat. Some have seen it several times. Universally, they praised the production, both for the quality of its execution and for the high-mindedness and excellence of its content. It was more than a great show, they all said, it was an experience they'd wish for every American, a witty and poignant re-telling of one of our nation's central myths.
I put this down as the hyperbolic wishfulness of someone who has just paid a lot of money to see the latest inevitable exploding cultural moment. Although I never inquired about getting tickets for it, I thought "Hamilton" must be a nice musical, if you like musicals.
Having heard some of the numbers from the show out of context via the original Broadway cast album (which came out in 2015, in a very different country than the one in which we now live), I found them pleasant enough, if somehow soft. On more than one occasion, I likened the music from "Hamilton" to "your granny's favorite hip-hop album."
I thought "Hamilton" might be amusing and looked forward to seeing a roadshow production of it someday. Sort of.
While trying hard not to rain on the enthusiasm of the true believers — "Find someone who looks at you the way Lin-Manuel Miranda looks at everyone," someone recently Tweeted — I suspected that I would find plenty of fault with "Hamilton" and wouldn't be able to resist nitpicking its historical accuracy or wisecracking about what I assumed would be a certain "Schoolhouse Rock"-iness of the material.
This was before, like a lot of you, I finally saw "Hamilton" via the Disney+ streaming service last week. The streaming version was assembled by filming two performances of the show on consecutive nights in 2016, with a few of the scenes later restaged specifically so cinematographer Declan Quinn's cameras could cover other angles.
So the "Hamilton" that's now streaming is not just faithful to the Broadway performance, it is the Broadway performance electronically jiggered a bit. Instead of watching the show from a single fixed point in the audience, you are given the occasional close-up (especially arresting in the case of Jonathan Groff as King George III, whose pancaked countenance glows with spite and contained vitriol as he literally spits his way through the chillingly lovely ballad "You'll Be Back") and reverse angle.
If anything, the filmed version allows for at least the illusion of an enhanced intimacy with the performers — we see their sweat and heaving chests, we can sense how hard they work to maintain the illusion of effortlessness.
Still, having not seen the show in person, I can't definitively say the film is an improvement — theater is, like movie-going and sports, a civic ritual and there are positive aspects to having groups of strangers congregate for a common purpose — but watching the Disney+ version of "Hamilton" on a decent-size screen with a decent sound system and closed captions turned on is not a bad way to spend a warm Friday afternoon in July. (And I recommend the captions, especially for those who aren't used to apprehending the rapid-fire flow of an expert hip hop artist, which several of the cast members seem to be.)
I will admit that one of what I thought were the advantages of watching it at home is the possibility of pausing or stopping it after a while and coming back to it later. That's how we consumed Martin Scorsese's three-and-a-half-hour "The Irishman," and I don't think splitting it into two nights made our experience with the film any less authentic.
But when the intermission card (a one-minute countdown between acts) came up, we paused "Hamilton" and dutifully took 15 minutes outside with our dogs before returning to the show. We couldn't imagine boxing up the leftovers and heating them up at a later date.
As for the story, it has long been our position that people who get their history from popular entertainments get the sort of history they deserve. I generally allow creators to commit all sorts of historical atrocities in the pursuit of an entertaining story — I love the Hulu series "The Great," but I don't think it has anything to do with the historical Catherine the Great and Peter III, who exist for me as single-paragraph caricatures in the "Russian History for Dummies" picture book of my mind.
But I know a little bit about Alexander Hamilton, who if not my favorite founding father is at least (a quick check of newspaper's archives confirms) my favorite one to quote. And if all you know about "Hamilton" is what you learn from the Disney+ film, well, you get the gist of things. There are a few compressions and Miranda takes a few poetic liberties, but mostly the facts and the characterizations of the relationships between the characters are either right on or plausible interpretations of the known facts.
Hamilton probably was a lot like the character Miranda plays in the film; the Aaron Burr (Leslie Odom Jr.) character is certainly very close to the way Hamilton saw his longtime rival and sometimes collaborator.
(In Gore Vidal's "Burr," the 1973 novel that might serve as a useful counter-weight to "Hamilton," the oft-demonized Burr is portrayed as an honorable man, more worthy than any of the other founders, especially the opportunistic bastard Hamilton who wouldn't have amounted to anything without the patronage of a corrupt George Washington, "a lousy general with the hips, buttocks and bosom of a woman." As the song goes, "Who lives, who dies, who tells your story?")
This, obviously and famously, is Hamilton's story, and Miranda distilled it from the excellent 2004 biography by Ron Chernow.
Chernow imagined Hamilton as "a famous word machine," and the musical/movie carries on this theme, artfully incorporating contemporary hip-hop (I caught allusions to LL Cool J, Mobb Deep, Biggie, DMX and Eminem) into the traditional Sondheim-ish codes of musical theater.
Two of Miranda's more brazen nods to show-tune geekiness are to "South Pacific" –"I'm with you but the situation is fraught/ You've got to be carefully taught," Burr sings in a number set in a pre-revolutionary tavern) — and Gilbert and Sullivan's "The Pirates of Penzance," when George Washington (Chris Jackson) introduces himself as "the model of a modern major general/ the venerated Virginian veteran whose men are all/ Lining up, to put me on a pedestal."
Much has been made of "Hamilton" being the story of America told by a polyglot cast that looks (and performs) like America now and the America to come. And it's not just Black and brown folks who claim center stage; women have prominent roles too. "Let me be part of the narrative," sings Hamilton's wife, Eliza Schuyler (Phillipa Soo), in "That Would Be Enough." All right, lady, with those pipes you're in.
Maybe in 50 years, the mental image of Thomas Jefferson on reserve in our collective consciousness will look more like the dandyish character Daveed Diggs portrays than Gilbert Stuart's Edgehill portrait. Already, my image of Hercules Mulligan has been colonized by Okieriete Onaodowan's athletic, prowling, snarling portrayal of the new nation's first spy.
"Hamilton" is a beautiful show, a work of uncommon intelligence and musical dexterity performed with vitality and grace by a company of subtle but commanding actors. It will stir you and crush you — a couple of times deep in the play I found myself choked with emotion. Like somebody once said, a man goes to the movies, you cannot deny the tears that come unbidden or the hope that rises suddenly in your heart.
OK, "Hamilton," I believe.
More News
'Hamilton'
91 Cast: Lin-Manuel Miranda, Daveed Diggs, Renée Elise Goldsberry, Jonathan Groff, Chris Jackson, Jasmine Cephas Jones, Leslie Odom Jr., Okieriete Onaodowan, Anthony Ramos, Phillipa Soo
Director: Thomas Kail
Rating: PG-13, for language and some suggestive material
Running time: 2 hours, 40 minutes
Streaming on Disney +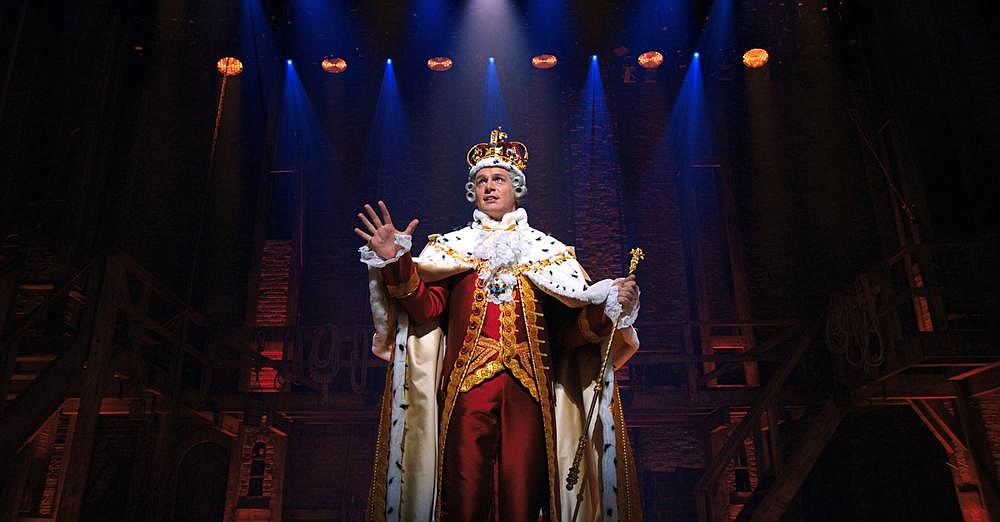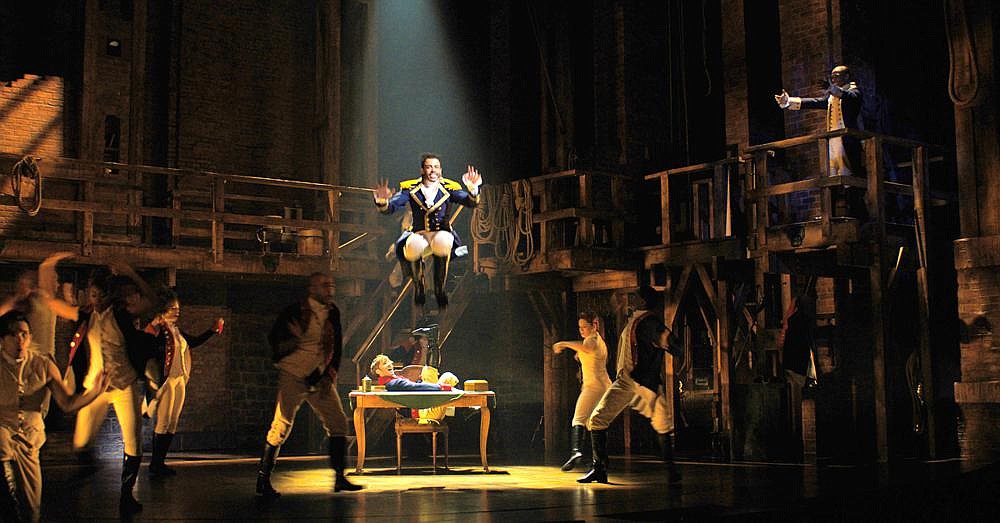 Source: www.arkansasonline.com
Author: Philip Martin
UK coronavirus live: Johnson signals stricter face mask rules and says people should 'go back to work if they can' – as it happened
That's all from our UK live blog for today but please follow the developments worldwide on our global blog.
Thank you following the blog today. Below is a summary of the key stories.
UK official death toll rises by 48 since yesterday – The Department of Health and Social Care (DHSC) said 44,650 people had died in hospitals, care homes and the wider community after testing positive for coronavirus in the UK as of 5pm on Thursday – up by 48 from 44,602 the previous day.
22 Covid-19 deaths in England – A further 22 people in England have died after testing positive for coronavirus, bringing the total number of confirmed reported deaths in hospitals in England to 29,013, NHS England said.
In Wales there were no new coronavirus deaths recorded, with the number remaining at 1,540, Public Health Wales said.
Nicola Sturgeon announced there were no new coronavirus deaths in Scotland for the second consecutive day. Up to eight people are allowed to meet indoors as Sturgeon also urged people to continue to wear face coverings in Scotland.
Boris Johnson has urged Britons to go back to work if they can, in a shift from the government's policy of asking people to work from home. He ended today's #PeoplesPMQs with: "I do want people to start to go to work now if you can, but remember to follow the guidance because that is the way to save lives."
The PM also hinted there may be stricter rules on face coverings to come. He said: "We need to be stricter in insisting that people wear face coverings in confined places, transport and shops where they are meeting people they don't normally meet."
16 homeless people known to have died with coronavirus – Analysis by the Office for National Statistics (ONS) has found that 16 homeless people are known to have died with coronavirus in England during the first three months of lockdown.
Six in 10 adults would feel 'uncomfortable' eating indoors at a restaurant – In a poll of 1,788 adults in Britain carried out by the Office for National Statistics (ONS) between 2-5 July, 21% of adults said they would feel comfortable or very comfortable doing so, with 60% feeling the opposite.
Boris Johnson has thanked school leavers for making "sacrifices" that will have saved many lives amid the coronavirus pandemic.
Leading charities have told the government relatives of dementia patients should be treated as key workers so they can visit their family members and be tested for coronavirus where necessary.
Our new Commissioner, Andy Byford has been looking at measures underway to make the transport network cleaner than ever
👉 Extensive cleaning regime with hospital-grade cleaning substance
👉 Trial of UV cleaning of escalator hand rails
👉 1,000 hand sanitiser points pic.twitter.com/hVRCKv9Rn2
Boris Johnson has been pictured wearing a mask, seemingly for the first time in public, during a visit to local businesses in Uxbridge today.
It was great to visit some local businesses in Uxbridge today, and see how they've been working hard to make their premises COVID-19 Secure.
If you're out this weekend be sure to follow the guidelines on social distancing. #StayAlert pic.twitter.com/54eCyvOa9D
Earlier today culture minister Caroline Dinenage said she wears a mask "all the time" during an interview with Radio 4 after the government came under pressure to answer why more senior figures had not been pictured wearing face coverings.
Social media users raised concerns this week after the chancellor, Rishi Sunak, was pictured serving food to customers at a Wagamama restaurant in central London without a face covering.
Sadiq Khan has reacted to Boris Johnson stating there may be stricter regulations regarding face masks during the #peoplesPMQs session this afternoon.
The PM says we need to be stricter on face masks..
..so why don't the Government get their act together and make face masks mandatory in shops and enclosed spaces?
Once again, we are behind the rest of the world in our response to this virus. https://t.co/HhokM4WpTg
Nimra Shahid
Boris Johnson is being urged to apologise for historical comments he made about the Srebrenica massacre. Tony Lloyd MP has written to the prime minister, with support from over 30 cross-party MPs, calling on him to apologise for remarks he made in 1997 about the genocide, ahead of its 25th anniversary tomorrow.
Johnson wrote: "All right, I say, the fate of Srebrenica was appalling. But they weren't exactly angels, these Muslims."
In July 1995, 8,000 mostly Muslim men and boys were taken by Serbian forces from a "safe enclave" of Srebrenica protected by Dutch UN peacekeepers and murdered.
Lloyd said:
As we commemorate the 25th anniversary of the atrocity, it is unthinkable that you would publicly attend national memorial events without having apologised for such comments.
There can be no excuse for in any way blaming the victims of a genocide for its perpetration, not even for a prime minister.
Meanwhile, to attend such events without reflection on your previous comments is an insult to the victims and their families who continue to suffer the consequences to this day.
Moreover, considering your long and significant history of racist, Islamophobic and prejudicial statements, your comments about Srebrenica cannot be seen as an isolated incident."
Sadiq Khan has urged Londoners to wear face masks when they are in enclosed spaces. The Mayor of London was in Borough Market this afternoon visiting local business that are reopening for the weekend.
LONDON: Enjoy supporting your local businesses this weekend, but stay safe – lives depend on it.
This includes wearing a face covering on public transport, in shops and where you can't keep a social [email protected]_UK #FridayFeeling 😷pic.twitter.com/TFHKx4DN7g
An increase in confirmed cases of young people with coronavirus in south Liverpool has led public health officials to warn that the illness can infect anyone. There have been around 30 cases in the area over the last fortnight, half of them in people aged 15-24.
Places affected include Belle Vale, Childwall, Woolton, Knotty Ash, Allerton and Hunts Cross, as well as Haleswood in Knowsley.
Matt Ashton, Liverpool's director of public health, said:
Everyone is at risk of Covid-19, but we know that there is a perception among younger people that they are less at risk.
The easing of the lockdown means this is a really dangerous moment for case numbers and we need people not to let their guard down and throw away all of the sacrifices we have made since March.
We owe it to each other to take precautions and look after each other, regardless of their age."
Boris Johnson has urged Britons to go back to work if they can, in a shift from the government's policy of asking people to work from home.
The PM concluded the #PeoplesPMQs with the following message:
I do want people to start to go to work now if you can, but remember to follow the guidance because that is the way to save lives.
I think everybody has sort of taken the 'Stay at home if you can' … I think we should now say, well, 'Go back to work if you can.' Because I think it's very important that people should try to lead their lives more normally.
I want to see more people feeling confident to use the shops, use the restaurants, and get back into work – but only if we all follow the guidance."
Could the UK economy afford another nationwide lockdown, or will there be more local lockdowns in the event of a spike?
"We won't if we can possibly avoid it," the PM said, suggesting the "whack-a-mole" method of local lockdowns where there are spikes, as in Leicester, would be preferred. I'm pro-mole, but it's the way forward."
Johnson added:
It's in the winter when we really have to be on it, we're going to have flu, and a risk the virus will come back again."
A university student planning to start his course in September asked what the government have planned to help universities and their incoming students.
They've [universities] had to cope by saying they will have to do a lot of teaching online through Zoom.
The best thing for universities is for them to get back to normal life as close as possible. To get our universities prospering again we need to get them back to life as normal
I would like to see universities come back in the Autumn like schools. It should happen, it must happen."
The PM then echoed the government's advice to follow hand washing and social distancing guidance to reduce infection numbers. The student then asked if "bubbles" of students could return, similar to how schools have returned but the PM suggested different guidance regarding universities returning will be produced in the near future.
The Department of Health and Social Care (DHSC) said 44,650 people had died in hospitals, care homes and the wider community after testing positive for coronavirus in the UK as of 5pm on Thursday – up by 48 from 44,602 the previous day.
The government figures do not include all deaths involving Covid-19 across the UK, which are thought to have passed 55,000.
The DHSC also said that in the 24-hour period up to 9am on Friday, 160,970 tests were carried out or dispatched across all pillars, with 512 positive results. Overall, a total of 288,133 cases have been confirmed.
The PM hints there may be stricter regulations coming to encourage people to wear face coverings in public.
He said:
We need to be stricter in insisting that people wear face coverings in confined places, transport and shops where they are meeting people they don't normally meet."
Johnson said expert opinion on face coverings had shifted over the course of the pandemic and that he was
"very keen to follow that".
Boris Johnson is answering pre-selected questions from people across the UK. Jason in Kettering is asking on behalf of his dad who worked in manufacturing and was made redundant during lockdown.
Johnson said:
Someone in the manufacturing industry is a massive asset to this country. The best we can do for him is to get things moving and to get the manufacturing industry moving again."
A small outbreak of Covid-19 has been reported at an accommodation centre for asylum seekers and refugees in Wakefield in West Yorkshire, the BBC reports.
Wakefield Council said a number of residents at Urban House, run by the private company Mears Group, had tested positive for the virus. Those affected have been isolated and given treatment and support at another location.
Anna Hartley, Wakefield Council's director of public health, said: "A mobile testing unit is being set up at the site and we're continuing to work closely with Mears Group, the Home Office and Public Health England to help limit any further potential spread.
"Please be reassured that the risk to those in the local area is very low, however, we ask everyone to please continue to follow government guidance on regular handwashing and social distancing to help keep yourself and others safe."
Source: www.theguardian.com
Author: Lanre Bakare
New music theory professor to work with popular music program
July 10, 2020
Music theorist Nicholas Shea will join the ASU School of Music as assistant professor of music theory beginning in August 2020.
Shea specializes in the relationship between performance practice and the transmission of musical style. His research investigates how instrument performance and the body can be used to better understand how styles, such as popular music, are developed and transmitted to listeners in real time.
"The new popular music degree program in the School of Music is exciting for me as there is rarely room made in traditional music conservatories for musicians who may have not had access to formal instruction before enrolling," said Shea, a self-taught bass player. "Because the school is creating a program for popular-music artists who are not formally trained and do not necessarily hold the same priorities as music theorists, I knew I wanted to be a part of this important step forward."
His recent work on guitar performance practice in popular music employs a variety of interdisciplinary techniques, including motion-capture study, corpus development and analysis and close analytical readings.
In addition to popular music performance practice, Shea also conducts studies on meter perception in19th-century French and Italian opera, in bluegrass music, and during moments of harmonic ambiguity.
As a graduate of three different state-school music programs, he has performed, studied and taught music in a variety of settings, from ensemble performing and jazz trio gigging to elementary and high school student teaching.
Shea holds a bachelor's degree in music education from the University of Missouri-St. Louis, a master's degree in music theory from the University of Massachusetts, Amherst and a PhD in music theory from Ohio State University.
"Teaching music has always been an important part of my identity as a musician, and I am consistently energized by the time I spend the in the classroom," Shea said.
With a background in jazz and popular music, Shea said he is able to provide students with the resources to study repertoires and composers that have traditionally been overlooked in music theory. He also uses music cognition training to foster student engagement with more perceptually accessible features of musical organization such as timbre, texture and rhythm.
July 10, 2020
As school reopenings remain uncertain in Arizona and beyond due to the COVID-19 pandemic, ASU Prep Digital is rolling out full-time online school options for elementary school students, ready to serve thousands of parents scrambling to make decisions about school, work and health.
More than 400 parents registered for the first of several virtual information sessions June 30, asking questions ahead of the July 13 deadline to enroll. ASU Prep Digital Executive Director Jill Rogier led the session and fielded questions about cost, curriculum and logistics.
Rogier shared that Arizona students attend free; out-of-state tuition is $6,900 per year but may vary for international students. Enrollment won't be capped, but there likely won't be spaces available beyond the enrollment deadline based on current interest levels. Class sizes for kindergarten will be about 20 students and about 25 for first through eighth grade. ASU Prep Digital teachers are all certified and highly qualified and have an average of 15 years of teaching experience, and as a public charter the school offers special education, speech therapy and staff dedicated to gifted students as well as "specials" like art and music, clubs and more.
The school is AdvancEd accredited as well as NCAA approved for student athletes. ASU Prep Digital uses adaptive diagnostic indicators that allow students to have individualized Lexile (reading) and quantile (math) scores that individualize learning experiences, offering students the chance to get one-on-one help when they need it or take courses outside of their grade level if they have a special interest or an area they're excelling in.
Rogier said that overall the school's advantages to families are that it's customizable so that every student can reach their potential and that it's a dynamic program that cultivates curious learners and critical thinkers. She knows how critical the customization is — from personal experience.
Video by Ken Fagan/ASU Media Relations and Strategic Communications
"Adaptive software supports us to be able to personalize instruction and tailor learning to meet the needs of your child," she said. "I'm a parent as well. I have a gifted child. I have a child with dyslexia. I understand that one size does not fit all."
Though most of the equipment you need is simply a device (touch-screen tablets are recommended for the primary grades), connectivity and a few standard classroom supplies, Rogier said that parents shouldn't expect kids to be in front of a screen all day.
A day in the life of an elementary ASU Prep Digital student would see students working from about 8 a.m. to 3 p.m. each day, but that just means 35 hours of learning a week, which includes guided, tactile learning and social interaction with peers and teachers. Students meet several times a day with the same homeroom teacher either as a class, in small groups or one-on-one, but along with the live lessons they might be instructed to go outside to get a rock for a geology lesson or go to the kitchen to get food to illustrate fractions. They'll also have work and projects to complete independently and at their own pace.
"We know that learning happens all the time, not just during lessons," Rogier said.
Lessons are recorded in case students miss them, and standards-based core subjects of English language arts, math, science and social studies are covered every day.
Associate Vice President of ASU Educational Outreach and Student Services Amy McGrath said during the information session that rigor is what separates ASU Prep Digital from other online K–12 programs she's seen because of the quality of educators, the infrastructure and the pedagogical philosophy.
"We use innovative tools and wrap them around our rigorous ELA, math, science and social studies curriculum, but it's more than a bunch of worksheets. We are project-based learning," McGrath said. "We will drive your students to deeper and more authentic learning."
Marketing content specialist, Educational Outreach and Student Services
Source: asunow.asu.edu