Aurora Cannabis Inc.(NYSE:ACB): Yesterday, after the close of the stock market, Aurora Cannabis (ACB) announced that they will enter the United States market Boeing Co (NYSE: BA) shares traded higher by 4.26% on Thursday and Delta Air Lines, Inc. (NYSE: DAL) shares gained 1.94% as the stock market experienced yet … Coverage of premarket trading, including futures information for the S&P 500, Nasdaq Composite and Dow Jones Industrial Average.
Yesterday, after the close of the stock market, Aurora Cannabis (ACB) announced that they will enter the United States market, with the acquisition of Reliva LLC. Reliva is a market-leading mass retail CBD platform with a large presence across the US.
This price for Reliva was $40 million and it was an all-stock deal.
Reliva is already profitable and will assist with ACB's strategic entry to the US CBD market which is part of ACB's business transformation plan. ACB will acquire all of the issued and outstanding membership interests of Reliva.
The transaction also includes some very unique terms and conditions. A potential earn-out of up to a maximum of $45 million payable in Aurora shares, cash, or a combination thereof, over the next two years, is contingent upon Reliva achieving certain financial targets.
The transaction is expected to close in June 2020. It's widely anticipated that the transaction will be immediately beneficial to ACB on an adjusted EBITDA basis as the company pushes towards EBITDA profitability in Q1 of 2021.
ACB's interim CEO Micheal Singer had some positive words to say about the recent news, "Together, Aurora and Reliva will partner to create an international cannabinoid leader that we believe can deliver robust revenue and profitable growth. We have taken the time necessary to carefully assess the Company's entry into the U.S. market and we firmly believe that the combination with Reliva will create significant long-term value as Reliva provides us options to grow in hemp-derived CBD internationally. Similar to Aurora, Reliva has a strong entrepreneurial spirit and a successful track record of transforming categories and creating growth brands. We welcome Miguel Martin and his team to Aurora and look forward to the opportunity to increase our operating scale, international reach, and product and brand diversity as we drive to Adjusted EBITDA profitability. We plan to capitalize on each company's market leadership and sales infrastructure to drive higher revenue growth than either company could independently accomplish."
Reliva's CEO Miguel Martin said, "We're excited to join Aurora's leading platform as we combine our highly complementary businesses and brands to build an even stronger company for future international success. We were fortunate enough to be able to choose our long-term partner and believe this partnership provides a significant opportunity to accelerate sales growth for Reliva in the United States and internationally. I am particularly pleased with the benefits that this combination will have for current and future trade partners. With the assistance of Aurora, we believe enhancements to Reliva's innovation, consumer insights, and marketing systems will allow our portfolio of hemp-derived CBD products to become even more attractive to retailers and consumers in this exciting new category."
As a result of this news, shares of ACB are rallying 25% today.
ACB has had an impressive run recently. Last week's earnings report was more positive than most analysts expected and yesterday's acquisition was another step in the right direction for the company. Yet, ACB is still not out of the woods, as they still carry a lot of goodwill on its balance sheet.
(Disclosure: The author is long ACB)
Want More Great Investing Ideas?
7 "Safe-Haven" Dividend Stocks for Turbulent Times
9 "BUY THE DIP" Growth Stocks for 2020
REVISED 2020 Stock Market Outlook– Discover why there is more downside ahead and the Top 10 picks for the bear market.
ACB shares were trading at $15.23 per share on Thursday morning, up $2.48 (+19.45%). Year-to-date, ACB has declined -41.24%, versus a -7.98% rise in the benchmark S&P 500 index during the same period.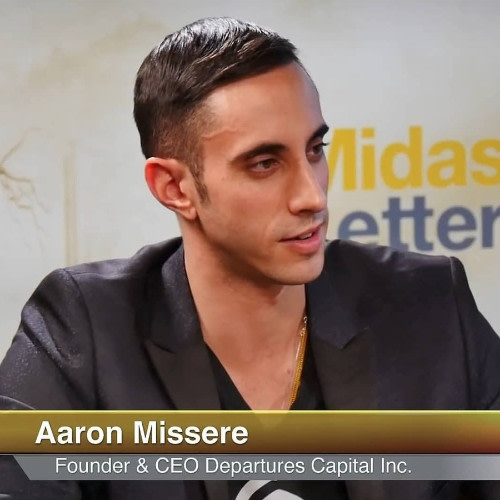 Aaron is an experienced investor who is also the CEO of Departures Capital. His primary focus is on the cannabis industry. He also hosts a weekly show on YouTube about marijuana stocks. Learn more about Aaron's background, along with links to his most recent articles. More…
Source: stocknews.com
Author: By Aaron Missere
How Large Boeing, Delta Options Traders Are Positioning As Economy Reopens
Boeing Co (NYSE: BA) shares traded higher by 4.26% on Thursday and Delta Air Lines, Inc. (NYSE: DAL) shares gained 1.94% as the stock market experienced yet another volatile trading session.
A flurry of large Boeing and Delta option trades on Thursday morning were mixed in nature, with one deep-pocketed Boeing bull making a massive bet on a sharp recovery for the stock.
Benzinga Pro subscribers received 35 option alerts related to unusually large trades of Boeing and Delta options. Here are a handful of the largest:
At 9:30 a.m., a trader bought 1,000 Boeing call options with a $130 strike price expiring on May 29 at the ask price of $9.60. The trade represented a $960,000 bullish bet.
At 9:50 a.m., a trader bought 1,370 Delta put options with a $45 strike price expiring on Jan. 15, 2021 at the ask price of $23. The trade represented a bearish bet worth $3.15 million.
At 10:10 a.m., a trader bought 542 Boeing call options with a $145 strike price expiring on May 29 near the ask price at $4.558. The trade represented a $247,043 bullish bet.
At 10:48 a.m., a trader bought 462 Boeing call options with a $150 strike price expiring on Jan. 15, 2021 near the ask price at $27. The trade represented a bullish bet worth $1.24 million.
Of the 35 total large Boeing and Delta option trades on Tuesday morning, 20 were calls that were purchased at or near the ask or puts sold at or near the bid, trades typically seen as bullish. The remaining 13 trades were calls sold at or the near the bid or puts purchases at or near the ask, trades typically seen as bearish.
Even traders who stick exclusively to stocks often monitor option market activity closely for unusually large trades. Given the relative complexity of the options market, large options traders are typically considered to be more sophisticated than the average stock trader.
Many of these large options traders are wealthy individuals or institutions who may have unique information or theses related to the underlying stock.
Unfortunately, stock traders often use the options market to hedge against their larger stock positions, and there's no surefire way to determine if an options trade is a standalone position or a hedge. In this case, given the relatively large sizes of the largest Boeing and Delta trades, they could potentially represent institutional hedges.
Boeing and Delta shares are each down more than 55% year-to-date, as the COVID-19 outbreak has decimated the travel industry. Back in March, both companies announced they were suspending their buybacks and dividends.
But while the outbreak rages on, travel stocks have gotten a boost in recent days thanks to cautiously optimistic signs the economy is opening back up and potential progress on developing a COVID-19 vaccine.
On Thursday, Credit Suisse initiated coverage of battered travel stocks Royal Caribbean Cruises Ltd (NYSE: RCL) and Norwegian Cruise Line Holdings Ltd (NYSE: NCLH). In addition, RBC initiated coverage of Boeing with an Outperform rating.
Although the near-term outlook for travel stocks will continue to be difficult, analysts seem to see the downturn as fully priced into the stocks. Instead, they are focusing more on a potential bullish long-term risk-reward skew.
Bullish sentiment among StockTwits messages mentioning Boeing was at 80.9% on Thursday, its highest level of 2020.
While the majority of the large option trades in Boeing and Delta on Thursday morning were bullish, the largest trade was the $3.1 million bearish Delta put purchase. The break-even price for those puts is $22, suggesting at least 5.1% downside for Delta shares over the next eight months.
Do you agree with this take? Email [email protected] with your thoughts.
Related Links:
JPMorgan Option Trader Bets $4M On Downside Ahead
How To Read And Trade An Option Alert
© 2020 Benzinga.com. Benzinga does not provide investment advice. All rights reserved.
Source: www.benzinga.com
Author: Wayne Duggan
Premarket Stock Trading – CNNMoney
Source: money.cnn.com